Install Keil
Keil MDK-ARM IDE (Keil) is an Integrated Development Environment (IDE) provided by ARM® for Cortex® and ARM devices. You can download and install the Keil installation package from the Keil official website https://www.keil.com/demo/eval/arm.htm. For the GR551x SDK, Keil V5.20 or a later version shall be installed.
The main interface of Keil is shown in Figure 13.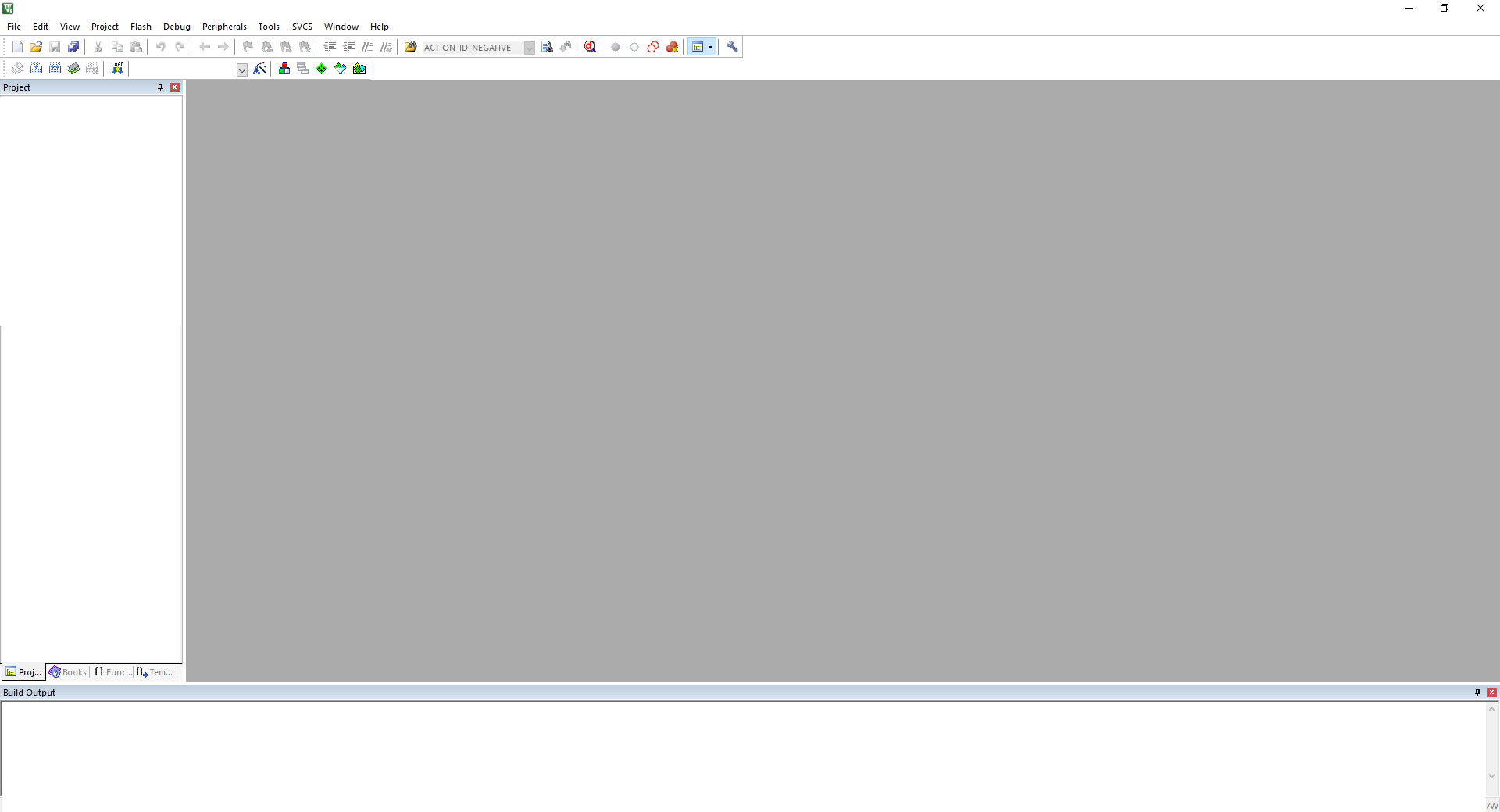 Frequently used function buttons of Keil are shown in Table 6.
Table 6

Frequently used function buttons of Keil

| Keil Icon | Description |
| --- | --- |
| | Options for target |
| | Start/Stop Debug Session |
| | Download |
| | Build |